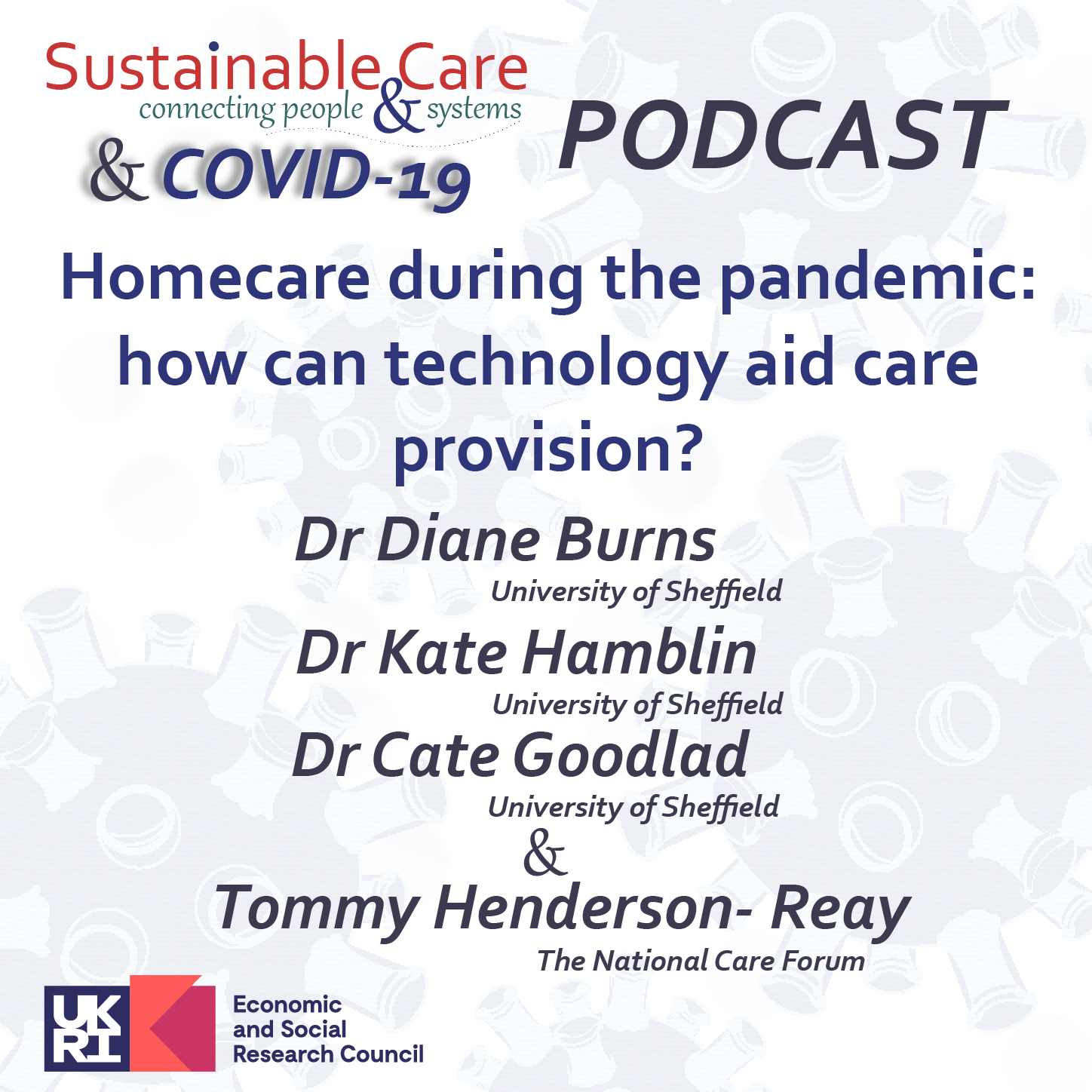 Sustainable Care & COVID-19: Homecare during the pandemic: how can technology aid care provision?
Dr Diane Burns introduces this episode in which Sustainable Care researchers, Dr Cate Goodlad and Dr Kate Hamblin, are joined by Tommy Henderson-Reay from the National Care Forum. They discuss emerging models of homecare delivery in the UK, the various ways homecare providers deployed technologies during the pandemic and the challenges they faced.
----------
Dr Diane Burns is a Senior Lecture at the Management School at the University of Sheffield and she Led the research project, 'Delivering care at home: emerging models and their implications for sustainability and wellbeing' as part of the Sustainable Care Programme. Dr Cate Goodlad also worked on this project with Diane.
Dr Kate Hamblin is a Research Fellow at the Centre for International Research on Care, Labour and Equalities (CIRCLE) and led the research project 'Achieving sustainability in care systems: the potential of technology'.
Tommy Henderson-Reay is Digital Transformation Lead at the National Care Forum, he is part of the Digital Social Care project and is also a registered social worker.
Useful links mentioned in/relating to this episode: